, a pioneer in the world of network marketing, has always been at the forefront of innovation. His journey began under the mentorship of industry legends Larry Thompson, Jim Rohn, and Marc Hughes, and he made his mark by launching Herbalife in the Belgian market at a tender age of 26. Since then, Danny's career has been nothing short of extraordinary.
With tenacity and vision, Danny quickly ascended the ranks, spreading his influence across more than 10 countries. Yet, his story was just beginning. He brought a major U.S. juice company to Europe and became Europe's top earner, leading a network of over 50,000 distributors.
Danny's journey took him worldwide as a single dad with his children until he crossed paths with his future wife, , in Spain. Barbara, a law graduate with a passion for network marketing, shared Danny's vision.
Together, they embarked on a journey that included six years with their previous company. Unfortunately, a merger turned what seemed like a perfect match into a challenging ordeal due to unmet expectations.
Recognizing that synergy had faded, Danny and Barbara made the difficult decision to move on. They cherished the 13-year relationship with the former company's owners and leaders but knew it was time for a new chapter.
Throughout his career, Danny built teams exceeding 250,000 people and generated nearly $500 million in sales. Seeking a long-term fit, he discovered Zinzino, thanks to a recommendation from his good friend, Sven Goebel.
Following thorough due diligence and many conversations with 's founder and largest shareholder Orjan Saele, Danny believed this publicly listed Nasdaq company aligned perfectly with his business ideals.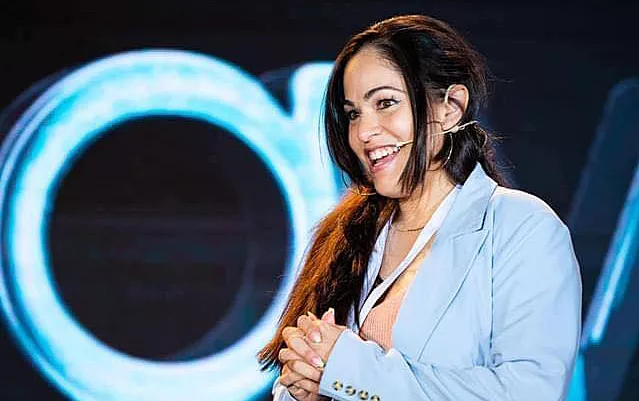 In the world of network marketing, success hinges on a few essential actions: attracting customers and distributors and retaining them through duplication and retention. These are precisely the principles that define Zinzino. With 18 years of uninterrupted growth, Zinzino is poised for a major expansion.
Danny noted that Zinzino stands out by offering a "test"-based approach to nutrition, a science-backed model unlike the guesswork prevalent in the industry. Danny and Barbara, both fluent in five languages, are prepared to lead their team's aggressive global expansion. Their experience spans five continents, underpinned by values they hold dear: honesty, trust, respect, and self-reflection.
Danny Wanzeele affirmed,
"Our journey has just begun, and we're determined to demonstrate to the world and our team members how to build an organization that creates unprecedented income opportunities. From Europe to the USA, Mexico, Latin America, and the Asian Pacific region, we're reaching out to leaders worldwide. With Zinzino, we're not just building a business; we're cultivating a global family."
Why Zinzino is an attractive network Marketing company:
Zinzino's unique "test"-based nutrition approach sets it apart from its peers, providing a scientific foundation for its products. This commitment to precision, coupled with 18 years of continuous growth, positions Zinzino as a company poised for significant expansion in the near future.
With a team of seasoned network marketing experts like Danny and Barbara Wanzeele, who embody the values of honesty, trust, respect, and self-reflection, Zinzino is ready to shape the future of the industry. Their dedication to fostering a real family and friends environment within their team is a testament to the values that make Zinzino a company of enduring success.
About Zinzino
Zinzino AB (publ.) is a global Direct Sales company that markets and sells test-based nutrition, skincare and life-style products. Zinzino owns the research unit BioActive Foods AS and production unit Faun Pharma AS.
Zinzino is based in Gothenburg, with additional offices in Finland, Latvia, Norway, USA, Australia, Hong Kong and Malaysia. Zinzino is a public company and its shares are listed on Nasdaq First North Premier Growth Market. For more informaton please visit 
The post Network Marketing Professionals Danny And Barbara Wanzeele Join Zinzino appeared first on Direct Selling Facts, Figures and News.