Digital marketing tools provide critical capabilities for businesses looking to connect with audiences and grow online. In this comprehensive guide, we will examine the essential categories of digital marketing tools and how they can be leveraged for success.
If you run any business, understanding the different digital marketing tools available is essential. Every move must be strategic and useful to fully understand the audience and their needs to develop campaigns and tactics that work.
There are several digital marketing tools on the market designed to assist the marketing team in organisations of every size. First, consider why you need the tool and how it will be used.
The tools listed here can assist in every element of the marketing and consumer journey.
But first, let's start with the basics.
What are Digital Marketing Tools?
Essentially, digital marketing tools take the guesswork out of running campaigns. This can mean offering concrete data on what works and doesn't or creating easier and smarter ways to reach your audience.
Digital marketing tools are also helpful for knowing what's proving to be successful for competitors in your niche or for fleshing out the details on which campaigns are providing you the best ROI and why.
With that in mind, here are the nine essential categories of digital marketing tools which every business should at least be aware of.
1. Website Analytics
Analytics will help you determine how your content is performing on the platforms you use. Knowing what the data says will assist in creating the right content for all your audiences to keep them engaged.
Here are a few tools that get the job done:
Kissmetrics
Kissmetrics is a popular analytics tool that helps to increase conversions on your websites. This platform tracks visitors to the site and records their entire conversion journey. Reports are available to identify these areas to make enhancements wherever needed to increase sales.
Google Analytics
Almost every marketing person uses Google Analytics to find out who their visitors are and what they want. This marketing tool allows sales funnel tracking of your visitors in real-time.
More importantly, Google Analytics is a central location where you can view the success of your marketing campaigns in terms of driving traffic to your website. If you have Google Analytics set up right, you'll even be able to track which channels drive the most sales.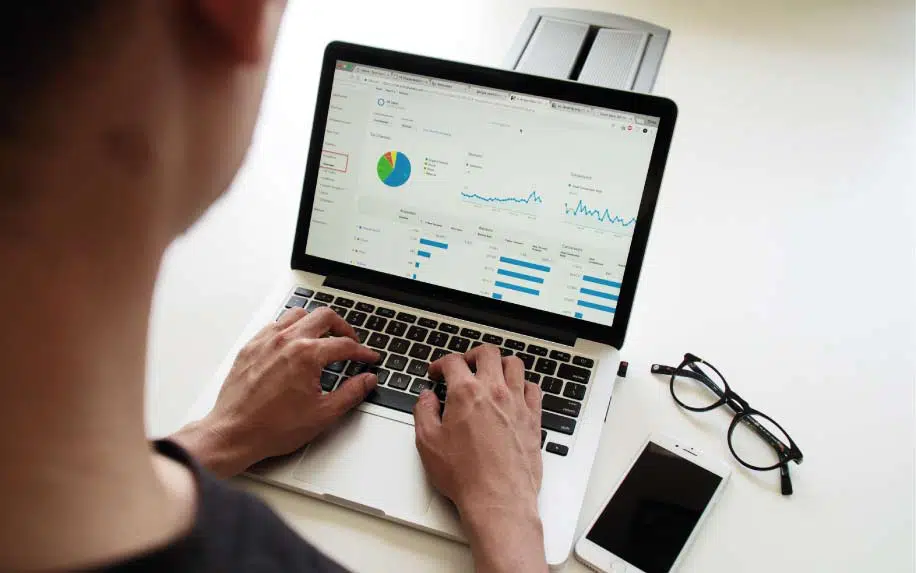 2. Website Testing
Testing your website is one of the most important elements of your website development strategy.
The smallest change to your website can have a significant impact on visitors and revenue. Using testing tools to assess your pages helps make the right changes at the right time for the right audience:
Unbounce
Unbounce is used to build, change and publish new landing pages that can be tested before being introduced on a wider scale. This is a valuable CRO tool, as it allows you to determine which messages and design elements your users respond to the best.
This can have a real impact on other marketing strategies. For example, the more time you can get users to spend on your site, the healthier your SEO will be.
Optimizely
This tool combines digital marketing tools for visual creation and targeting, allowing the quick implementation of tests to specific users. It also can centralize customer data to determine which tests will be given to certain audiences.
This is invaluable for ecommerce businesses, where even the slightest fluctuation in conversion rates can lead to massive revenue changes.
3. Display Retargeting
Everything your customers do on the web leaves their imprint.
That imprint follows them throughout the web, with advertisements from those companies where they did not make purchases. These retargeting ads can lead customers back to your site to make that purchase.
Retargeting is when you target an ad to users on one platform based on their behaviour on another. Here are a couple of digital marketing tools which will help you get started doing this:
AdRoll
AdRoll is one of the most popular retargeting tools, with a customer base of over 20,000 brands. It is used with major social media sites and offers help from its employees if needed.
Chango
Chango has a wide variety of retargeting features. With this platform, you can combine your information with audience intent data the platform has accumulated to provide additional levels of targeting for your campaigns.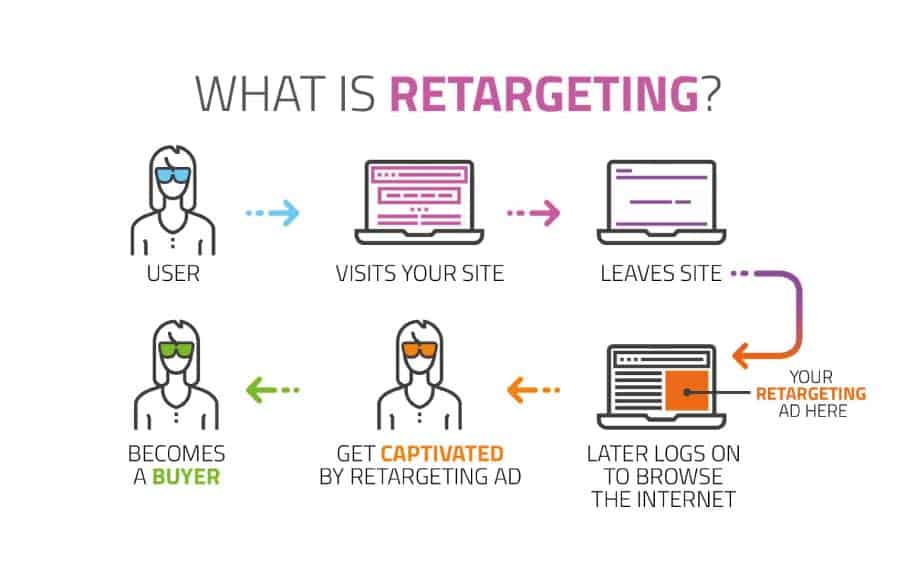 4. Paid Social Media
Depending on how large your organisation is or whether or not you have the budget, paid social media is usually a crucial part of any digital marketing strategy.
Social media platforms help organically reach your customers but also help promote your brand to a larger audience of active users. This is a good way to pay for impressions where your messages will reach the masses.
This is particularly important nowadays, as social media companies seek to increase their profits by weakening Bran's ability to get much organic reach.
Nanigans
Nanigans is a multichannel platform, that centres on Facebook marketing. It makes targeting more efficient and is used by some large corporations as an effective marketing tool.
Twitter Native Platform
Twitter should be included in your digital marketing strategy as a consideration for advertising. The functions in this platform allow certain keywords to be identified so the user will be targeted if they tweet with that specific keyword.
Facebook Power Editor
Facebook has its tool for the creation and distribution of ad campaigns. This is a good choice for novice and experienced marketers in managing advertisements. You can also use Facebook Ad Library to check out what's worked for other brands.
5. Email Marketing
An email will always be an integral part of the consumer journey.
Although one of the oldest marketing tools, it is one of the most effective. Companies continue to invest large amounts of money into email marketing software that will keep them close to the people who are interested in their brand.
Here are some of the most popular digital marketing tools for email campaigns.
Hunter
is a tool that allows you to find and verify professional email addresses for . You can use it to find a specific person's email address or all the email addresses associated with a particular domain.
Apart from finding and verifying email addresses, you can also use Hunter to set up and run outreach campaigns using your Gmail or Outlook account.
MailChimp
Known as one of the most powerful email marketing platforms today, MailChimp is easy to use and provides comprehensive email campaigns. It's also incredibly easy to use, with powerful analytics and a drag-and-drop template editor.
Marketo
Marketo is a comprehensive solution that is powerful enough to allow email integration into existing automated marketing campaigns. This is an advanced solution for those marketing teams that operate on a larger scale.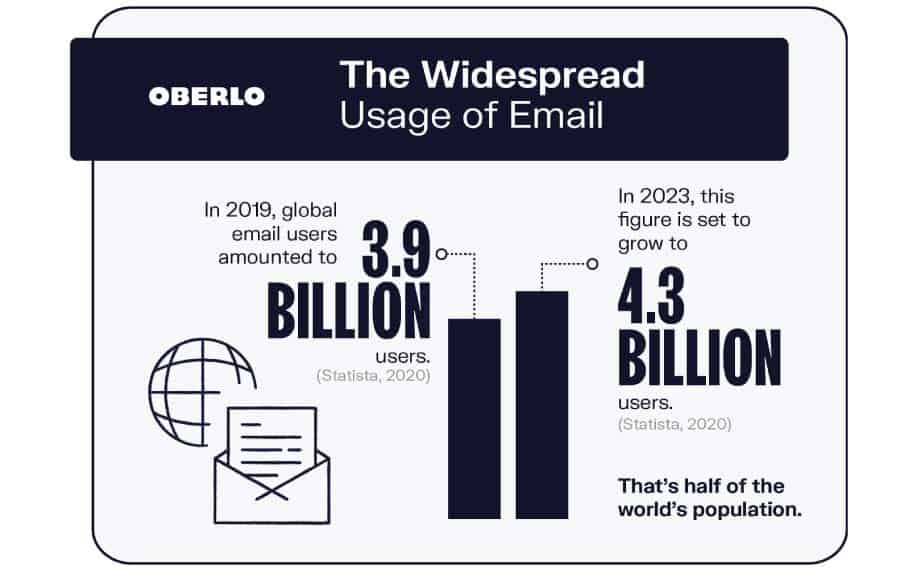 6. Video Hosting
Video content is one of the continuously growing elements of digital marketing. Facebook has live video streaming, and so does Twitter and Instagram.
Having videos on your site and integrating them into your marketing channels increases engagement and viewership. However, it's generally not a good idea to host videos directly on your site.
This will slow down your load speeds and harm your SEO.
Knowing which tools that will make the experience user-friendly is key:
Vimeo
Vimeo is widely used by individuals and businesses for high-definition, ad-free videos. Think of Vimeo as being a bit like YouTube, without all of the members of the public stumbling upon your videos.
Wistia
Wistia is not widely known but is effective in hosting, customising and sharing videos across the web. It caters to personalisation, with the ability to add a custom CTA at the end of each video.
This customises and personalises the consumer journey.
7. Content Creation
What is a website without content?
There are several content formats – infographics, blogs, videos, and more. Knowing how to create your content in the most aesthetically pleasing yet informative way will keep your brand in the limelight while attracting larger audiences.
Here are some of the top tools for a range of different kinds of content marketing.
Landscape by Sprout Social
This platform resizes images for social media based on each requirement. Every social media platform has unique size requirements, which constantly change. Having the right-sized picture for your platforms saves time and money.
This makes landscape one of the truly indispensable digital marketing tools.
Canva
Canva is quickly becoming the go-to destination to create unique images. If you do not have an in-house graphic designer, this platform will provide the imagery you need with crisp, clear images.
Already have an image that needs to be touched up? Canva can handle that as well.
Visual.ly
Have content but need an image? Visual.ly creates images based on the project, pairing it with the content provided for great imagery that works.
Desygner
Graphic Design Tool for non-designers, thanks to the simple UI and drag-and-drop feature that makes Desygner fast and easy to use. With many free features, Background Remover, Resize Images and many more. Designer also has Royalty-Free Images and access to 120+ million Shutterstock images. One of the best tools free to use, you can do it all with Desygner.
8. Content Curation
Sometimes, it's difficult to have enough original content to share with your audiences. However, social networks privilege brands which post consistently, so this can be a double-edged sword
For variety, you can use a content curation tool that will give you unique content based on the topics you choose. These can be integrated into your feed so you will always have content to share:
Scoop.it
Scoop.It finds and shares content on your social platforms, blogs, websites and more. All you have to do is set it up with the kinds of content you want to curate and integrate it with your other platforms.
Kapost
Your marketing team may have several buyer personas. Kapost allows the marketer to assign different pieces of content to each of your buyer personas to help with conversions.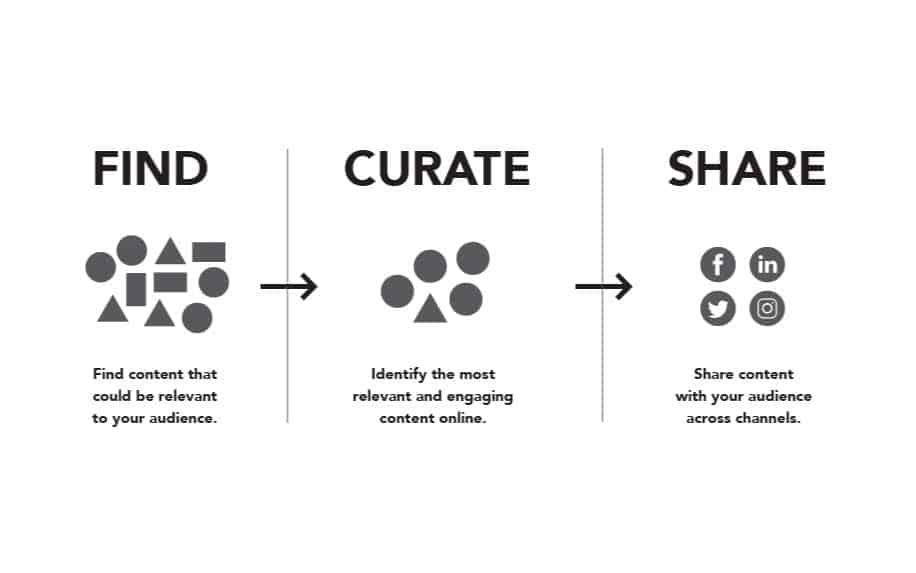 Advertising Tools
Provide campaign management, bid optimization, and attribution analysis for paid ads. Top tools: Google Ads, WordStream, Kenshoo.
Content Tools
Assist with ideation, creation, optimization, and promotion of content. Top tools: BuzzSumo, Grammarly, Hemingway Editor.
CRM and Marketing Automation Tools
Nurture leads through automated journeys personalized to behavior. Top tools: HubSpot, Salesforce CRM, Marketo.
Digital PR Tools
Distribute and manage PR campaigns and outreach. Top tools: MuckRack, BuzzStream, GroupHigh.
9. Search Engine Optimization
Every organisation or person involved in digital marketing has SEO on their radar. With SEO tools, you can track your rankings, assign keywords, localize your listings, build links, and more.
Some powerful SEO tools on the market can enhance your digital marketing strategy and make things a lot easier:
Moz
Moz is a top performer in the SEO tool market. They offer two different products that focus on SEO and localising your market. Very simple to use, marketers can get the information they need in a seamless platform.
Semrush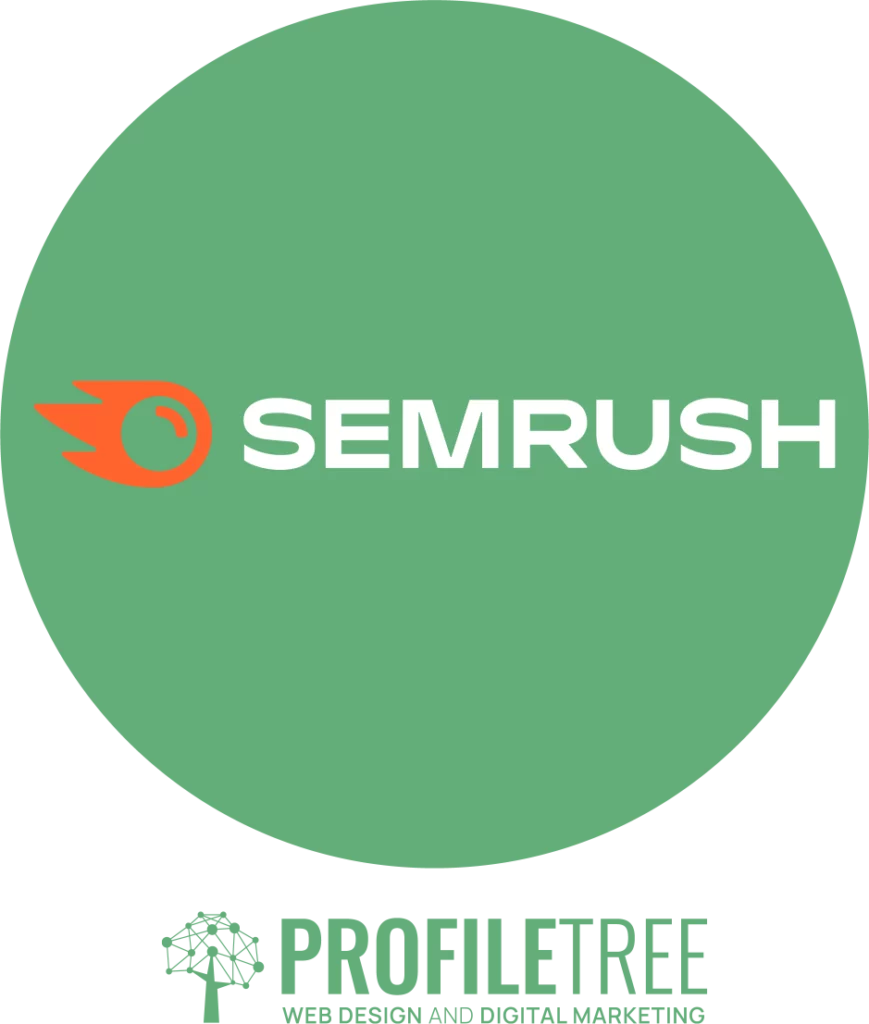 Semrush tracks the competition, examining their backlinks and rankings. The platform also can conduct a competitive analysis to see where you stand against their efforts.
These are just some digital marketing tools available to enhance your digital marketing strategy. There are also tools for affiliate marketing, customer service, and organic social media.
While you may have heard of some of these or others that were not mentioned, all of these digital marketing tools are top-notch platforms for businesses of any size.
Comparison of Digital marketing tools and use cases:
| Tool Type | Best For | Key Features | Use Case Example |
| --- | --- | --- | --- |
| SEO Tools | Improving organic site traffic | Backlink analysis, rank tracking | Optimizing content for target keywords |
| Social Media Tools | Managing brand engagement | Post scheduling, listening | Maintaining company social media accounts |
| Email Marketing Tools | Generating leads | List building, automation | Sending promotional email campaigns |
| Marketing Analytics Tools | Tracking performance and insights | Dashboards, attribution | Measuring ROI across campaigns |
| Content Tools | Developing thought leadership content | Ideation, creation, promotion | Creating ebooks, guides, blogs |
This summarizes the key use cases, benefits and features of the major digital marketing tool categories in a clear and concise table format
Key Steps for Leveraging Digital Marketing Tools
Audit existing marketing processes and identify needs.
Set goals and KPIs, determine required data points.
Research tools in each category that meet your requirements.
Compare pricing models and features to shortlist options.
Sign up for free trials to test tools hands-on.
Evaluate ease of use, integration, and impact on KPIs.
Prioritize tools delivering the highest ROI.
Provide training and resources for team adoption.
Use tool data and insights to drive optimization.
Continually re-evaluate tools against evolving needs.
The right mix of digital marketing tools provides critical capabilities for brands looking to maximize their online presence and drive measurable business results. Identifying needs, deploying user-friendly tools, and leveraging data to optimize efforts is key to success.
Digital Marketing Tools Frequently Asked Questions
What digital marketing tools provide the best ROI?
Tools like email marketing, SEO, and marketing analytics tend to have the highest ROI as they directly support lead generation, traffic growth, and optimizing conversions.
How much do digital marketing tools cost?
There are budget-friendly options but most comprehensive tools range from $50 – $200+ per month. Pricing varies based on features, integrations, and team size.
Should you use individual tools or an all-in-one platform?
All-in-one platforms like HubSpot provide integration and convenience but can be less customizable. Individual tools allow more flexibility to select specialized options.
What tools are easiest for beginners?
Beginner-friendly tools include Google Analytics, Mailchimp, Buffer, BuzzSumo, and Hootsuite. They have simple interfaces and educational resources.
How can you integrate data between digital marketing tools?
Many tools offer built-in integrations or Zapier to connect data flows. Using an all-in-one platform also enables consolidated dashboards.
Digital Marketing Tools Conclusion
Selecting and implementing the right mix of digital marketing tools is essential for executing effective online strategies. Email, social, SEO, content, and analytics tools provide the capabilities for reaching audiences, generating traffic, nurturing leads, and gaining data-driven insights.
While the number of options can be overwhelming, focusing on user-friendly tools that address your unique objectives and skill levels is key. Allocating budget to high ROI tools has proven to significantly boost digital marketing performance.
Digital marketing tools continue to evolve with new AI capabilities. But they are only as effective as the human strategists leveraging them. Combining the right tools with strategic expertise will amplify digital marketing success.
If you need advice on any aspect of using digital marketing tools, contact ProfileTree today.
The post 9 Essential Digital Marketing Tools appeared first on ProfileTree.